Short Business Description
Counselling and Psychotherapy are talk therapies that offer you the chance to work through challenges in your present situation, to make sense of your past and look forward to the future.

Long Business Description
Whatever approach or mix of methodologies is best for you, you can make certain you get will a warm and proficient administration. You will be completely supported and never judged. You won't feel hurried or pushed out of your profundity, we go at the pace that is directly for you.
Business Address
(Above Kelly & Co. Solicitors)
195 Lower Kimmage Rd, Dublin 6W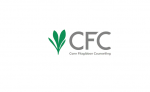 Short Business Description
health, well being, life
Long Business Description
Sometimes we need a place to explore difficult feelings, emotions and behaviours. To be listened to without judgement. Professional Psychotherapy can provide that place and the understanding needed to move through difficulties.
Business Address
37 Wexford St, Portobello, Dublin, Ireland
D02 F652