Eating out in Howth, Co. Dublin is a unique and enjoyable experience. Located 12km northeast of the city center, this small coastal town offers plenty of variety when it comes to food – from traditional Irish pubs to fish & chips takeaways and upmarket seafood restaurants. With so many options available, deciding where to eat can be challenging! To make things easier, we've rounded up the best restaurants in Howth that provide an unforgettable culinary experience, regardless of your budget or taste preferences.
Read on as we reveal our top picks for the best places to dine during your visit.
The House is a delightful restaurant located on Main Street in Howth. Upon entering, you are greeted with a warm and inviting ambiance. The menu offers a wide range of options, but their seafood dishes truly shine. From perfectly cooked fish to mouthwatering shellfish, each dish is crafted with precision and flavor. The service is attentive and friendly, ensuring a memorable dining experience. Whether you're a seafood lover or seeking traditional Irish cuisine, The House is a top choice in Howth.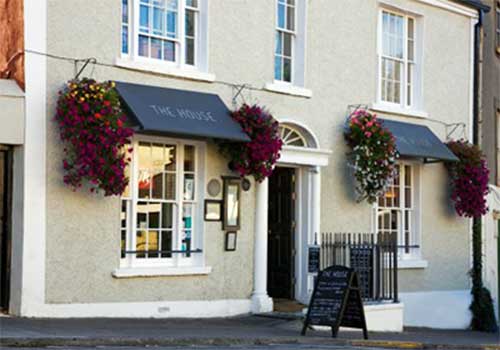 Aqua Restaurant
Experience the Stunning Views and Flavorful Seafood at Aqua Restaurant.
Located on the beautiful West Pier, Aqua Restaurant offers a dining experience like no other. With panoramic views of the sea, you'll be captivated by the breathtaking scenery while enjoying a menu that highlights the best of seafood.
From the freshest catches of the day to expertly prepared shellfish, each dish at Aqua Restaurant is presented with care and creativity. Prepare to be amazed by the visually stunning plates that are a feast for the eyes as well as the taste buds.
In addition to the delicious food, the attentive staff at Aqua Restaurant ensures that your visit is truly memorable. Their charm and dedication to customer satisfaction adds to the overall dining experience.
Make your next dining experience exceptional. Visit Aqua Restaurant and indulge in the best seafood while enjoying the stunning seaside views.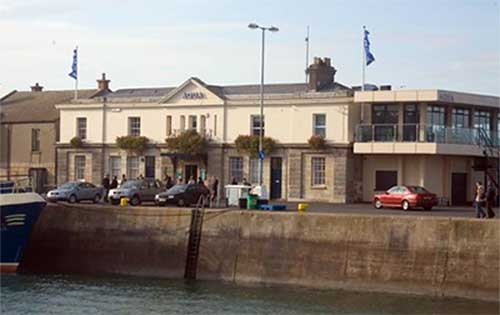 The Oar House Fish Restaurant
Discover The Oar House Fish Restaurant:
Nestled by the vibrant harbor of Howth, The Oar House Fish Restaurant promises a delightful experience for seafood aficionados. Indulge in a tantalizing array of fish and shellfish specialties showcased on their impressive menu. Don't miss the opportunity to savor their renowned seafood chowder, brimming with exquisite flavors and hearty servings. The inviting and intimate ambiance only adds to the allure of this eatery, creating the perfect setting for a leisurely lunch or dinner.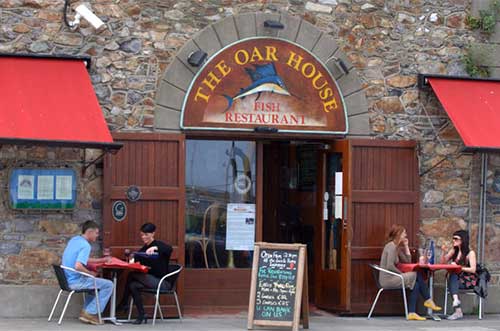 The Brass Monkey
Introducing The Brass Monkey: Howth's Vibrant and Lively Restaurant. Offering a diverse menu of European and Irish dishes, this restaurant has something for everyone. Enjoy fresh seafood, succulent steaks, and flavorful vegetarian options. The energetic ambiance and lively bar area create the perfect setting for gathering with friends or enjoying a casual dinner. Visit The Brass Monkey for a memorable dining experience.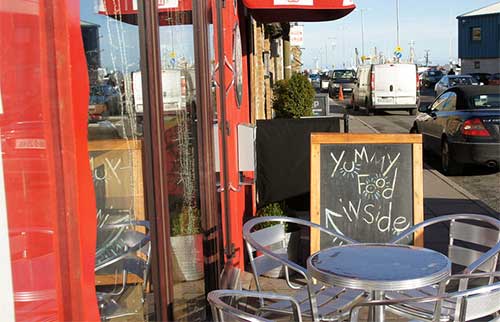 Findlaters
Perched near Howth Harbor, just beside Howth Market.  Findlater & Co. offers not only delectable cuisine but also stunning panoramic views of the coast.
The menu boasts an array of dishes, from beautifully prepared seafood to hearty burgers and fresh salads. The restaurant has a modern and stylish setting, creating a sophisticated dining experience. In addition to their culinary delights, Findlater & Co. often hosts live music events, adding a touch of entertainment to your visit.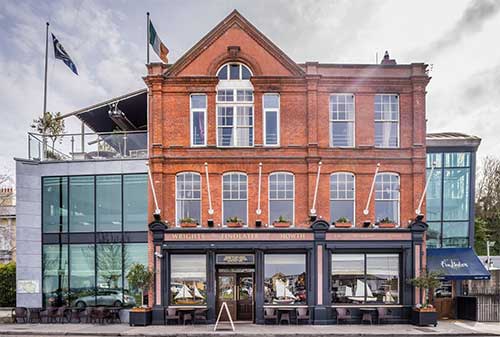 Overall, Howth has many great restaurants to choose from if you are looking for an enjoyable dining experience. From seafood eateries to pub grub, there is something for everyone here. Whether you're looking for classic traditional dishes or something a bit more gourmet, you can find it in Howth. All of the best restaurants have amazing views and friendly staff that will make your dinner an even better experience. It doesn't matter whether you want to try something new or stick with what you know: Howth will satisfy your cravings no matter what. For this reason, it should definitely be high on your list when visiting the Dublin area. Have we missed any notable eateries? Let us know in the comments!