giftware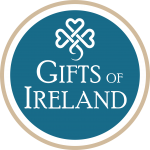 Short Business Description
Online gift shop bringing the best of Irish craft and design to your door.
Long Business Description
Located in County Dublin, we travel the length and breadth of Ireland to meet designers and craftspeople in their workshops to source top local brands and present them as unique collections for you to enjoy shopping. The experience of meeting our makers is a wonderful one for us. We get to travel to all corners of our beautiful country and learn more about how their designs come to be.
Business Address
8-9 Westmoreland Street
D02Dk06