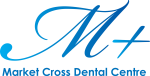 Short Business Description
General Dentistry and Cosmetic Surgery on James Street, adjacent to Market Cross Shopping Centre, Kilkenny City.
Long Business Description
We offer a combination of general dentistry treatments for all the family and a wide variety of elective cosmetic procedures. The general treatments include - adults and children's dental exam, digital x-rays, preventive treatments, adults and children's scale and polish, extraction, cosmetic treatments - NEW anti-wrincle injectoin treatments, restorative treatments, dentures.
With our recent extensive refurbishment and significant investment in the latest clinical and operational technologies, we can provide the highest level of clinical care to our patients in a relaxed environment.
We are OPEN Monday to Friday, 9 - 5:00PM; Saturday BY APPOINTMENT ONLY & CLOSED on Sundays, However, we offer emergency dental treatments when required. All patients are welcome!