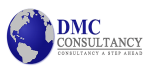 Short Business Description
DMC Consultancy is a leading Web Designer and App developer based in Dublin, Ireland.
Long Business Description
DMC Consultancy are a Multi award winning Web Design, App Development, and Digital Marketing Company based in Dublin, Ireland. We provide business and startup with professional consultation to help them convert their dream software ideas ( Mobile App and Website ) into reality. For that we have a team of expert Web and App Developers In Ireland. Along with it we also offer Digital marketing services, social media management and business consultancy services.
It is our aim to provide efficient and effective software development services to all future and existing customers to ensure that their business will succeed online and continue to do so for many years to come. We believe that in today's market it is imperative for businesses to have a modern GDPR compliant web platform inplace to keep on par with their competitors.